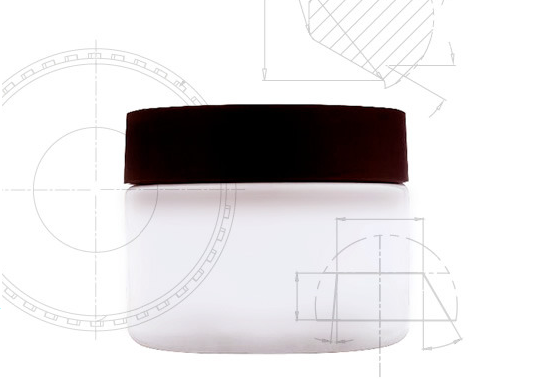 New Product Spotlight
CREAM JARS
Updated style from most "stock" lines
 · Currently available sizes are 15 ml, 30 ml, and 50 ml.
 · Drawings are complete for a 5 ml and a 100 ml.
 · Jar and cap are PP-polypropylene, which is compatible with most products.
 · Both jar and cap can be molded in any color and/or finish.
 · Both cap and jar can be sprayed and/or decorated.
 · A molded disc is available for 50 ml and might be for the other two existing sizes, or a formed disc can be developed
Jar is one of the examples, and we have a possible inventory of 10's of thousands of different products.